Caroline 2 Cornière
The Compagnie Caroline2Cornière was founded in 2007 around the work of dancer and choreographer Caroline de Cornière, whose work she has produced in numerous works.
It is a dance that intimately links body language to words that most of the Company's productions offer, like Entre les Deux Epaules, which opens with a reading of texts by Alice Rivaz from which the show is inspired. In Caroline de Cornière's creations, languages meet, no less than bodies and thoughts.
Click here to check out Caroline2Cornière's website
Now
CORRESPONDANCE
CORRESPONDANCE, a show by Caroline de Cornière and Cie C2C to be discovered from May 25 to June 4, 2023 at the Galpon, Geneva, in the framework of Out of The Box.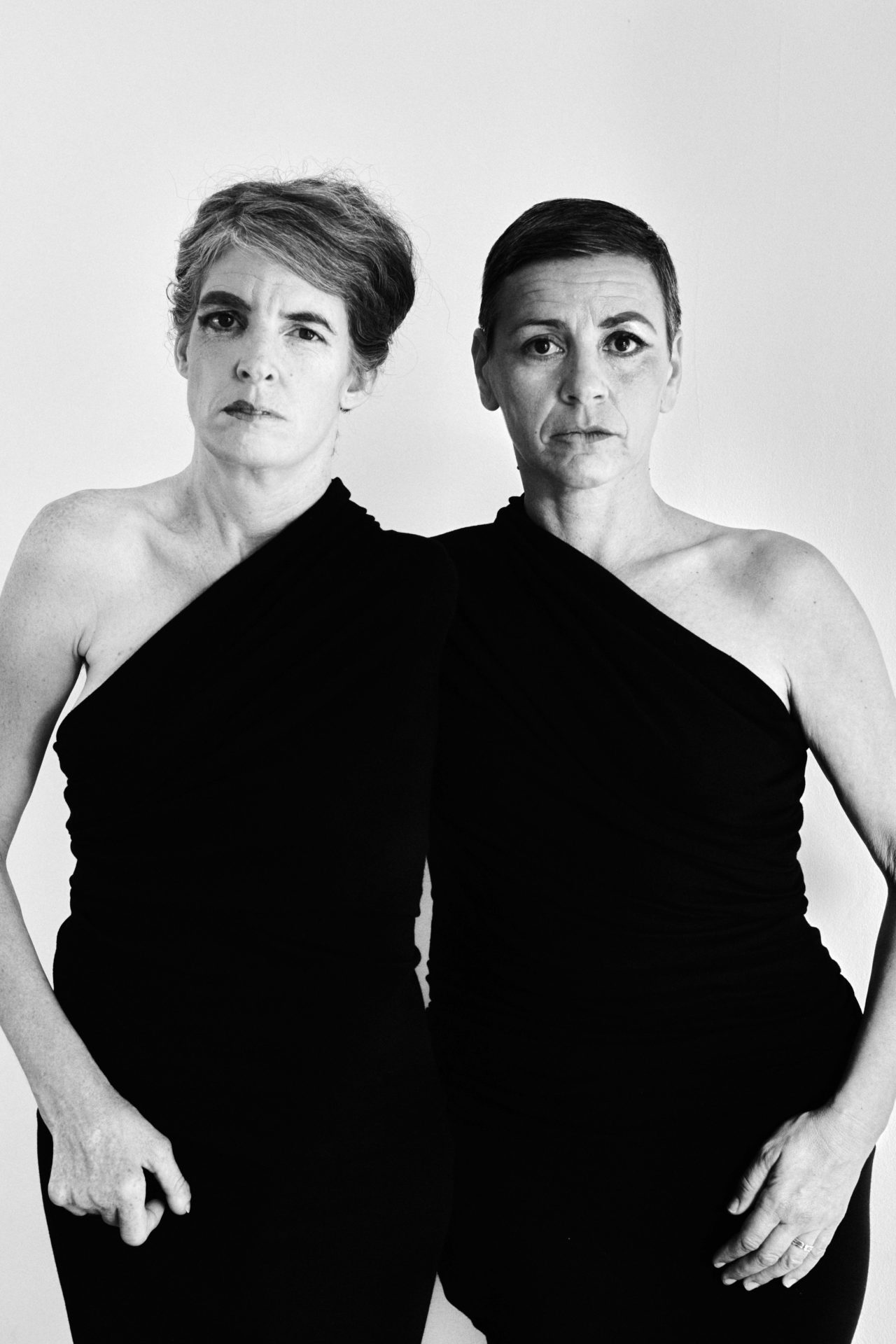 It would be a story of beauty.
Or rather a story that questions beauty.
Something sensual, in balance, which imposes itself and sometimes slips away. Like the slow swing of two bodies that hybridization makes multiple.
Two singular bodies indulging in a choreography of the posture and reinventing without respite fragmented female morphologies. The beauty, it is less to define it which is important that to reformulate it with the yardstick of the glances which observe it, guess it, sense the hypothesis of it.
Far from the usual "canons", agreed and reductive, blooms a true and irreducible beauty, powerful revelation of a fascinating corporal dialogue.
Born in the imposed inertia of the pandemic, this inspired "Correspondence" invites us to a radical change of perspective in our ways of seeing.
Creation
As part of the Out of The Box festival
Caroline de Cornière, concept and choreography
With Maud Liebundgut and Caroline de Cornière
Seule.s en scène
From November 27 to December 3, 2023 at the ADC Pavilion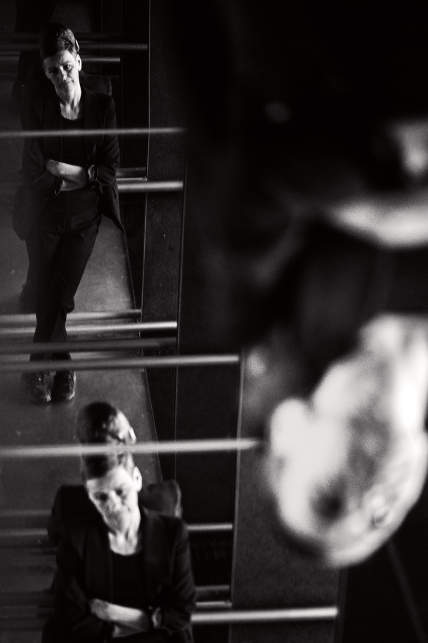 At the heart of the seule.s en scène project, I am :
a woman who has been dancing for 45 years,
a dance that has followed me since,
a woman who has met other women who have been dancing for a long time, some of whom have distanced themselves from the stage.
These are women who still dance, with their words, their gestures and their looks. And this is what links us today. To have shared the stage, and to want to share it again.
To invent a new encounter around our body history, around this dance-matter that constitutes me.
To invite these women that I love – a history of artistic, maternal and political friendship – to practice it, to share it, to make visible the substance of the duration, of the complicity of the links and of the experience of these professional women.
To create the possibility of a sororal present which puts in scene, in visual and sound space the power of the softness of these women who dance alone together.
"Carnal quality as much as spiritual, softness is an erotic whose intelligence of the desire of the other seeks neither capture nor constraint, but the open play of all the registers of the perception.
Anne Dufourmantelle, The Power of Gentleness
DISTRIBUTION
Concept and choreography Caroline de Cornière
in collaboration with the performers Fabienne Berger, Corina Pia, Corinne Rochet, Marcela San Pedro, Prisca Harsch and other performers.
Sound creation Fred Jarabo
Set design Antonie Oberson
Lighting design Alessandra Domingues
Costumes Aline Courvoisier & Caroline de Cornière
Assistant Margaux Monetti
Administration and production Anna Ladeira – Le Voisin
Past
MY MOTHER'S DRESSES
From mother to daughter, a story of thread, over time, over gestures and words. Between the material, the knots and the skin, there is l'odeur, its smell. And ours, where will it go?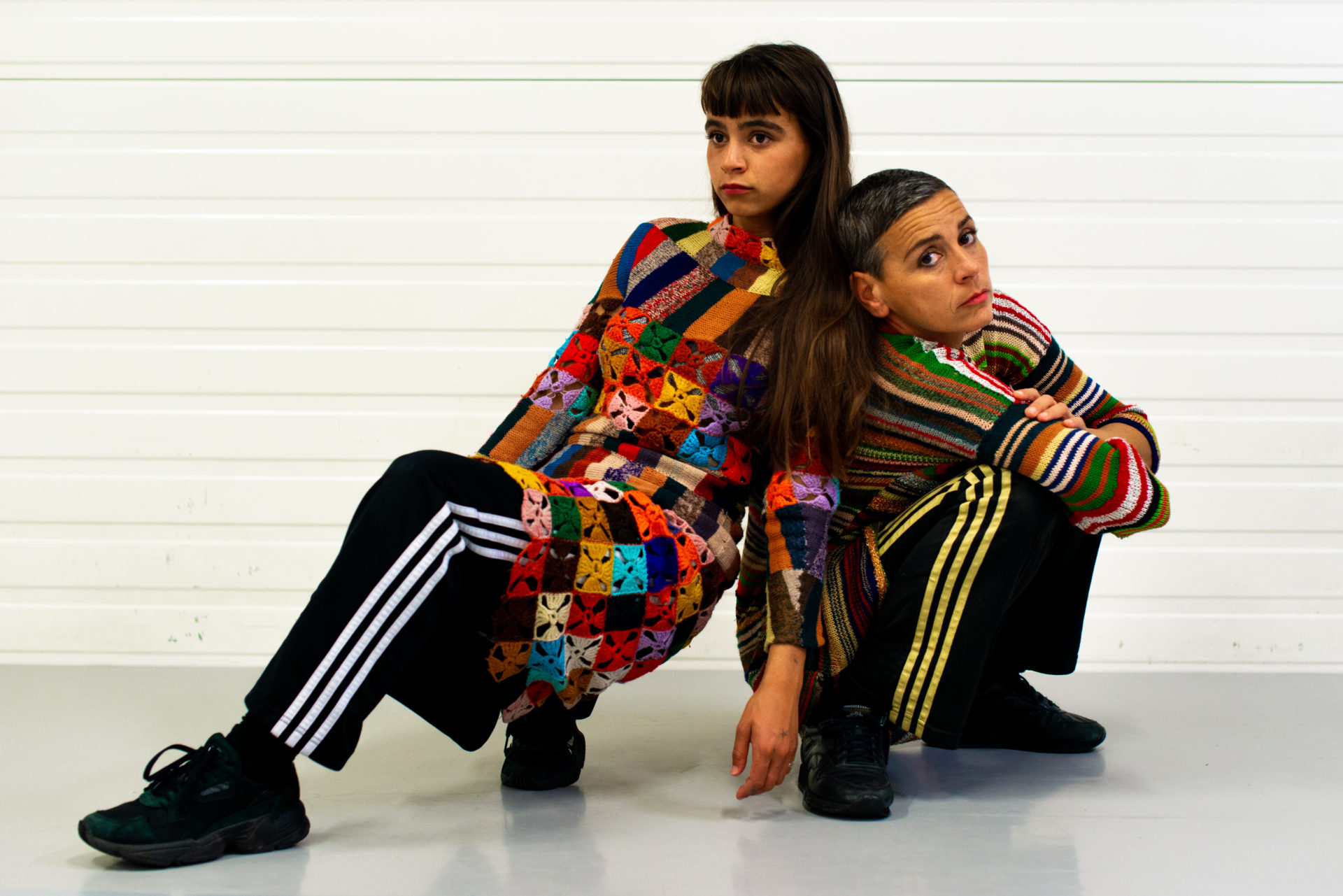 Distribution, concept and performance: Caroline de Cornière & Julia Botelho | Voices : Caroline de Cornière et Julia Botelho | Texts : Julia Botelho | Clothing : Sophie de Cornière | Production, diffusion : Anna Ladeira – Le Voisin
Between the two shoulders
With Between the two shoulders, Caroline de Cornière gathers impressions experienced in front of the text of the diary Traces de vie by Alice Rivaz to cross with tenderness and delicacy the traces of life that the body carries and that impregnate the gestures. 
In a trio with a poetic dimension, she continues to explore themes that are dear to her: the work of time on the body, the place of daily life in choreography and the link between generations.