The Compagnie des Marmots was founded in 2019 in Geneva. Its artistic director is Marius Barthaux, a young choreographer and dancer trained at the Manufacture-HES-SO, and associate artist of L'Abri (2018-2019), a venue dedicated to young creation (Geneva).
The Company works closely with the OUINCH OUINCH Collective, a quartet originally formed by Marius Barthaux, Karine Dahouindji, Simon Crettol and Nicolas Fernando Mayorga Ramirez, then students at the Manufacture-HES-SO (2015-2018 Bachelor's degree in dance). During these three years, their friendship and their complicity in dance encouraged them to create together.
This is how a first collective piece was born, both transdisciplinary and experimental, Mon Luga. The creation of two other pieces followed: Molecutrio, presented at the Quarts d'heure de Sévelin 2018, selected for the Tanzfaktor 2020 tour, and Happy Hype, an immersive piece performed during the Fête de la danse 2019 and selected for the Swiss Dance Days 2020 and has since toured in various festivals in Switzerland, France and Germany.
L'espace du club, de la boîte de nuit, concatène ainsi les dimensions du rite et de la fête.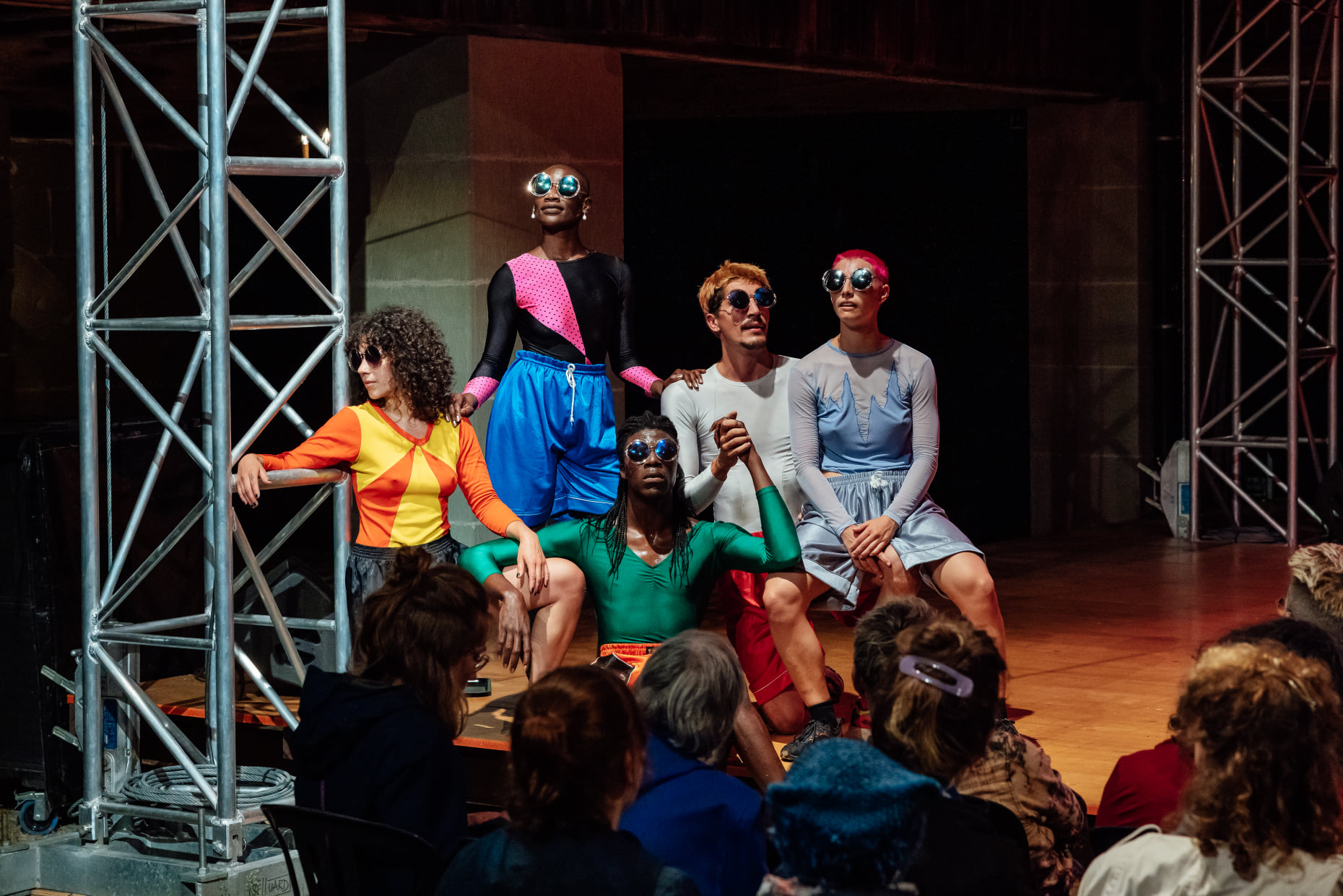 Click here to check out the company's website.