Folle de Parole
Text, writing and speech are the primary materials of the proposals of its founder, Isabelle Chladek, and to serve them: the bodies, the spaces that she offers or chooses for explorations that unfold as much on stages as in alternative places or in places devoted to various disciplines: readings, music, dance, installations.
For several years, the Cie Folledeparole has favoured collaborations with young emerging artists or artists in training, with whom it develops performative proposals reminiscent of the first experiments in this discipline: surprising, unique interventions, developed in response to the needs and offers of a place, a moment, the public, and carried out against a backdrop of an unceasing quest for poetry.
Foundation of the Cie Folledeparole: 2002 in Geneva
Artistic director: Isabelle Chladek, director and actress
President of the association: Greta Gratos
The Cie Folledeparole is a non-profit artistic association, independent, comparatively organised and in accordance with articles 60 and following of the Swiss Civil Code.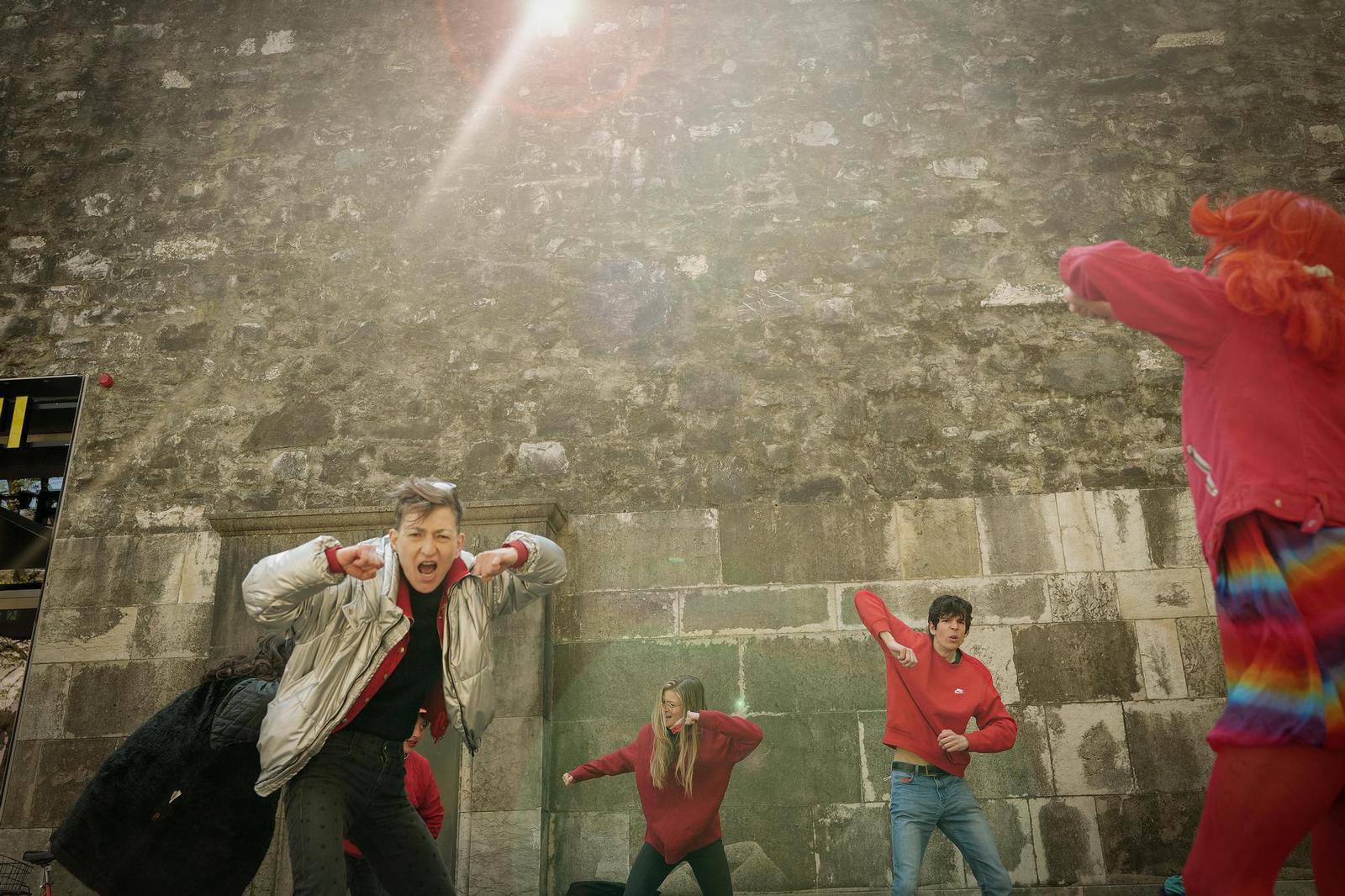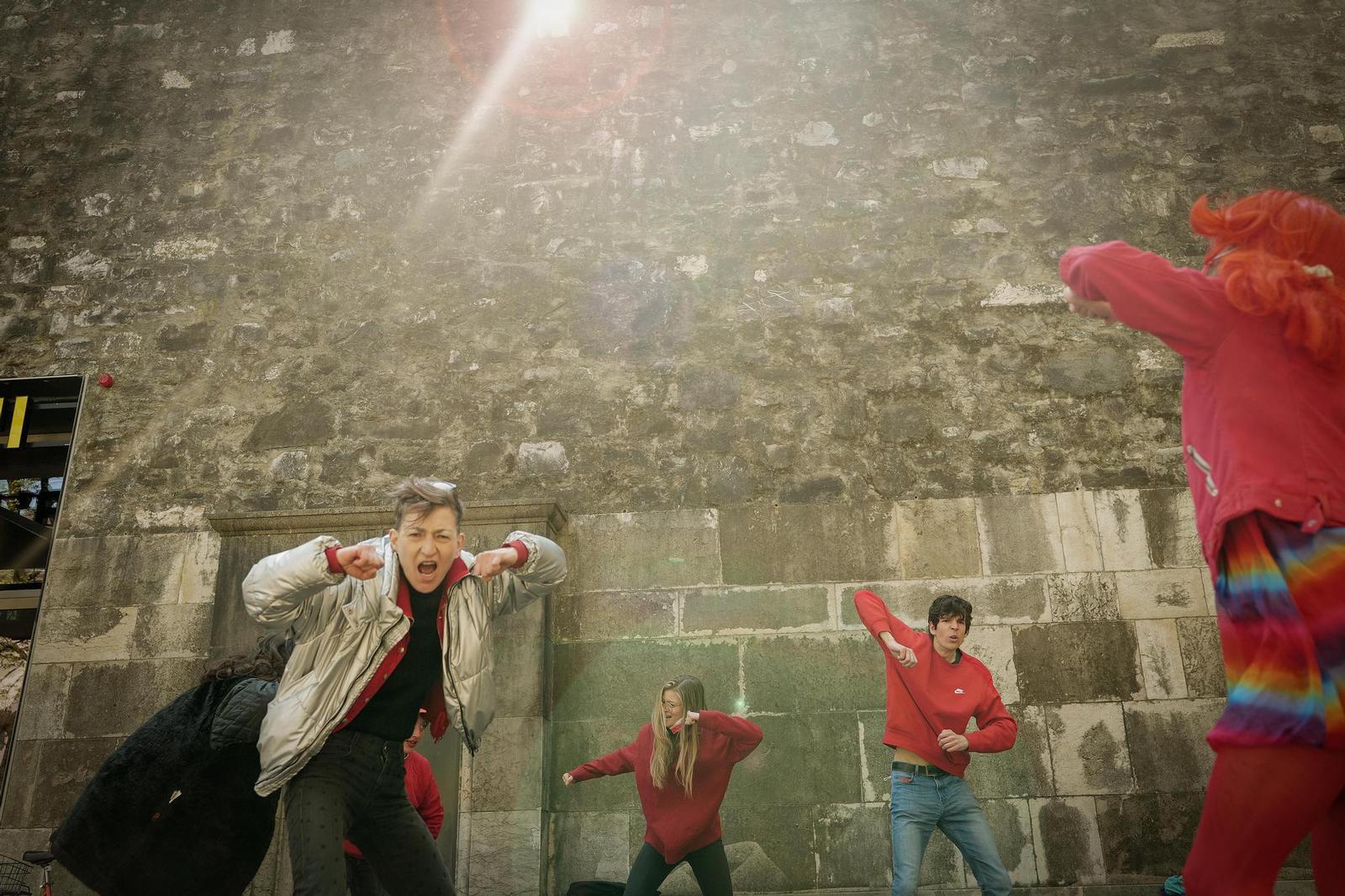 Now
NOS DESIRS SONT DES ORDRES
LES VÔTRES SONT-ILS DES ORDRES
OUR DESIRES MAKE A MESS
ARE YOURS ORDERS
An affirmation
A question
You may think … provocation, yes, of course
Imagine also … jubilation, explosion, implosion, frustration, restraint
These are the driving forces behind the next show that the Cie Folledeparole is putting together at the call of the twinning between the Théâtre du Grutli in Geneva and the Théâtre des Subsistances in Lyon for January 2022.
This new project is led by FRICHE COLLECTIF, born in the spring of 2020 at the beginning of the covidian year; since its creation, its young members have not ceased to infiltrate with their performances the urban places of Geneva and their public: streets, squares, shop windows, theatre forecourts, making each of them a playground, an improvised stage.
But they can also invade a more conventional stage and transform it into a PPTK PornoPoetikoTerroristKabaret https://ciefolledeparole.com/pptk/
A duo, a trio, a solo that escapes to join 4 or 5 other accomplices, but most often it is a "horde" of a good dozen performers who participate in these collective creations.
Most of them are young: emerging artists, some still in training in different artistic disciplines and their writing: theatre, music and singing, visual arts, dance, fashion design, drag queens and kings. Together with other more experienced partners, they form a strong intergenerational team!
For OUR DESIRES … and their ORDERS, we will infiltrate the extra scenic spaces of the Grutli theatre during the 3rd edition of GO GO GO from 13 to 15 January and we will invade the large Verrière des Subsistances. Protected by the walls of the 1st floor, we will take the time to modulate our desires, to rub them against the traffic of the festival while we will light fires to make the heart of winter the accomplice of our invasive explosions and of the party that will follow at the SUBSISTANCES on January 21 and 22, 2022.
OUR DESIRES, THEIR DISORDER AND THEIR ORDERS, a project that is part of the pursuit of a questioning around the expression of a jubilant living art, of a subversive power that only asks to invest bodies and objects to produce authentically new forms and values.