Où sommes nous
The Company OÙ SOMMES-NOUS was founded in Geneva in 2003. Jacques Michel and Véronique Ros de la Grange are the Artistic Directors. The Company has co-produced to date a dozen shows in Geneva, among others at La Bâtie – Festival de Genève, Théâtre St-Gervais, Théâtre du Grütli, Théâtre Alchimic, and on tour in Switzerland and France. The objectives of the Company are to create shows that privilege contemporary theater, to exploit these shows by organizing tours or co-productions, and to promote meetings between artists from various fields, theater, music, dance. 
Past
Faut-il laisser les Vieux Pères manger seuls aux comptoirs des bars
This play in the form of a family tragedy, written by Carole Thibaut, tells the story of the fatal reunion of a daughter and her abusive old father. The father, condemned by illness, comes to beg his daughter for help so that she can give him death. Will the daughter's friend, who referees the duo from a distance, succeed in guiding them gently towards the inevitable outcome? 
Neither the daughter's social success nor the old father's illness can erase the past. During this night, the three characters will play out a dance of death and life, of hatred and love, during which each one will try to settle past scores, in order to finally dare, perhaps, to start living. The alcohol will have to slowly dilute the acid of hatred, the bruises will have to bleed once again, so that the word can finally escape, so that the ghosts of this past that does not pass, can vanish forever. To embody these characters, Jacques Michel, Camille Figuerero and Thomas Diebold are directed by the director Véronique Ros de la Grange.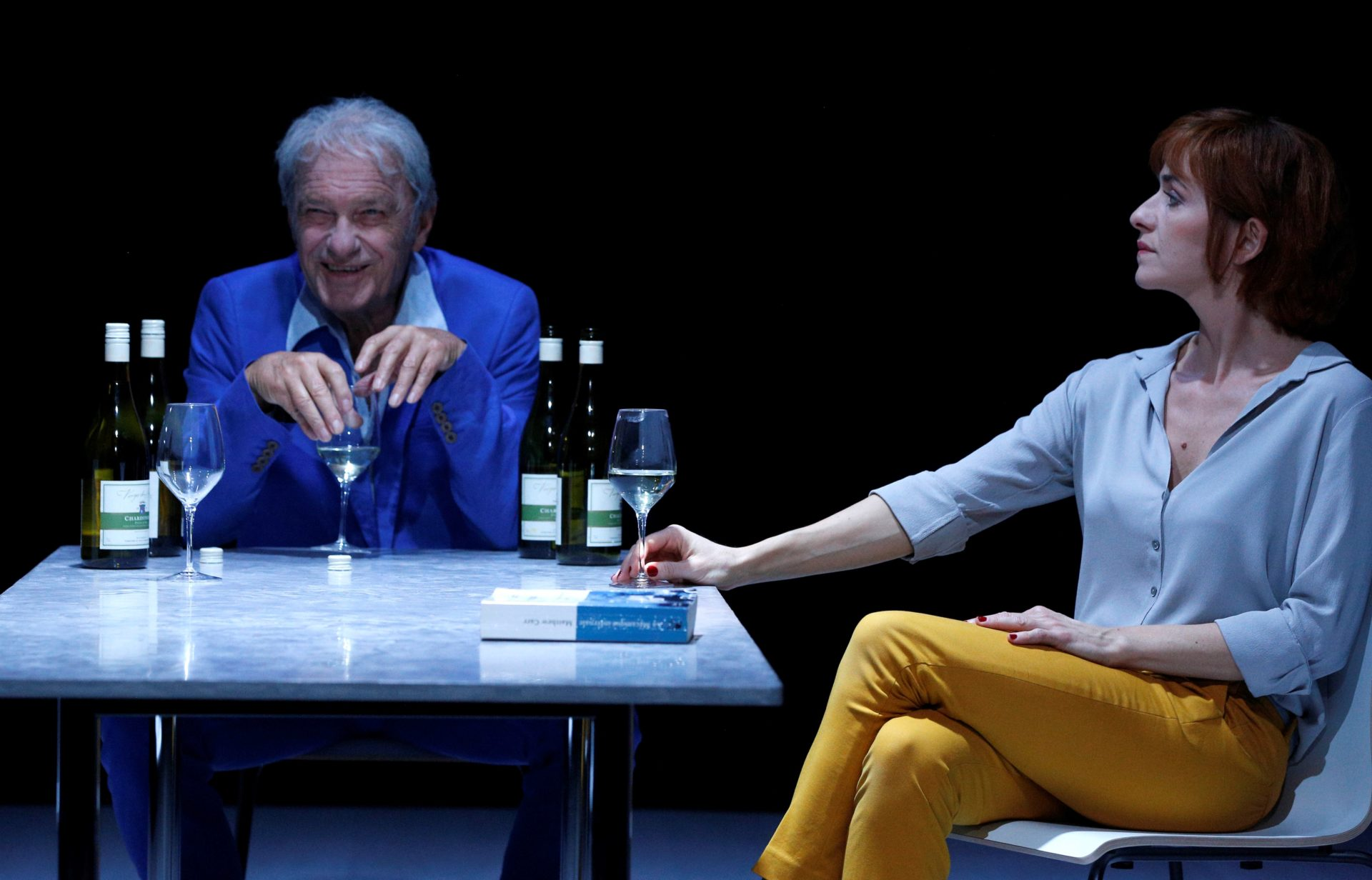 Play Strindberg
When the Swiss-German Friedrich Dürrenmatt wrote Play Strindberg, he reinvented August Strindberg's Dance of Death to make it spit its clownish venom. Three titans in the ring of hatred lead us into a game of liar's poker with no way out. A bitter comedy marked by the implacable seal of a game of massacre that reflects the war of the sexes, revisited in the form of a verbal boxing match. Alice and Edgar celebrate their forty years of marriage, which would be more accurate to call their forty years of carnage…
Edgar, an atrabilious and tyrannical military man, and his wife Alice, who sacrificed her career as an actress to her marriage, form what is commonly called an old couple, welded together by forty years of a common existence that resembles a permanent huis clos in which hell is the other. Made inseparable by their extreme solitude, they cultivate a mutual hatred in the measure of their lost illusions and their shared failure. The shit of marriage. Every marriage is a mess.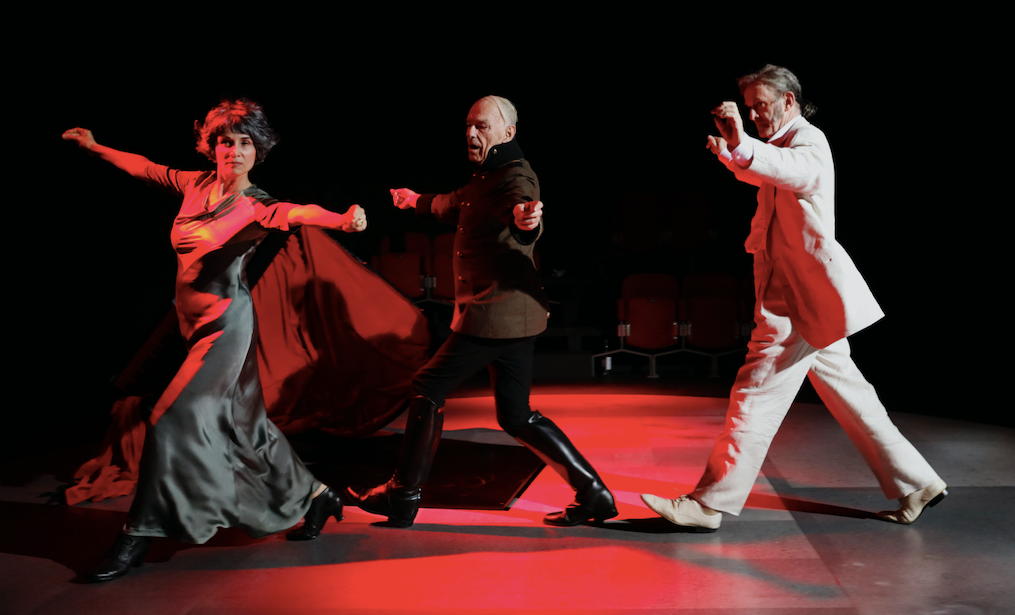 Monsieur Bonhomme et les Incendiaires
"When one is even more afraid of change than of misfortune,
how to avoid misfortune!!!"
Max Frisch
Mr. Bonhomme, a hair lotion manufacturer, prototype of the hypocritical middle class, bloated with egotism, becomes by cowardice, and under cover of a pseudo humanist and idealistic speech, the accomplice of the arsonists who are rampant in the region. He welcomes them, shelters them under his roof and ends up providing them with the fuse and the matches that will set fire not only to his house but to the whole city.
In the current context of this parable, attacks, terror, sounds of war… this text resounds today with an ever greater topicality and its story in the form of a fable enlightens us on the blindness of our world in front of the changes which are in progress and on the denial of our reality. 
"No matter what we do, human stupidity will always remain inextinguishable".