Sundora & Dgendu
Sundora & Dgendu was created in Switzerland in 2013. Dorota Łęcka and Gérald Durand are both choreographers and dancers. Their work focuses on exploring the physicality of the body and its "mediating" capacity. They dedicate their research to understanding the human potential that can be discovered and expressed through the infinite possibilities of creativity. 
Past
Things That The Body Keeps Alive
Where are our memories in the body? How do they create what we call "personality"…? How can a series of memories create habits that make us behave and move in a certain way? How do these memories live on and affect us, even if it has been years or decades since we first experienced them? Can we search for the origin of physical memories and eventually let them go?
In their new work, Dorota Lecka and Gerald Durand, along with four dancers, explore the notions of individual and global "physical memory". Using different techniques that allow the body to remember events on a purely cellular level, they reflect on how this can become the basis of a movement vocabulary and become a starting point for an intimate dialogue with the viewer.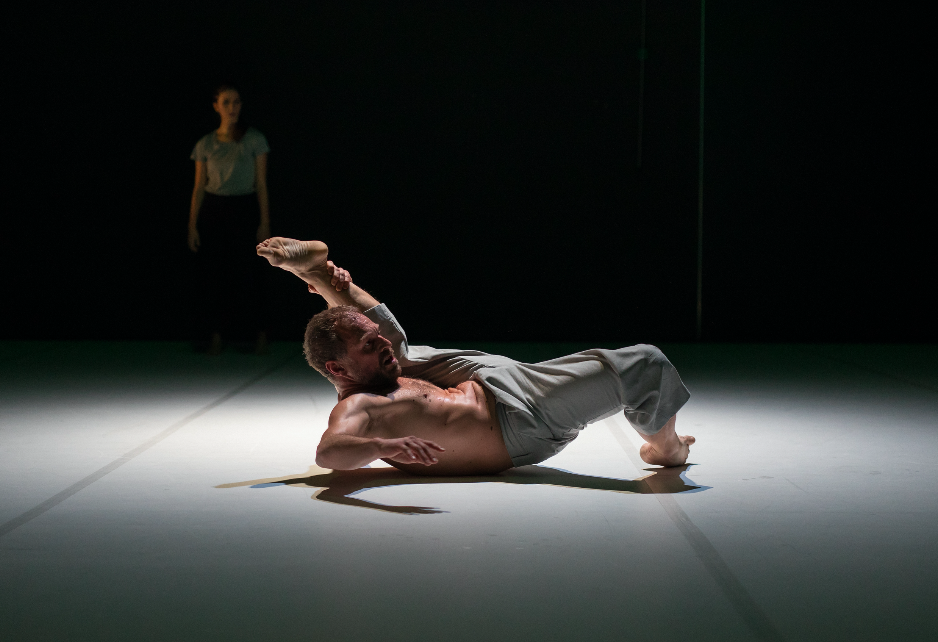 oncept and choreography: Dorota Lecka and Gérald Durand. In collaboration with the performers: Fabio Bergamaschi, Joachim Ciocca, Chloé Granges, Isabelle Schramm. Lighting design: German Schwab. Photos: Grégory Batardon.
Coproduction: Dansomètre Vevey and Oriental-Vevey. Support: Canton Vaud, Loterie Romande, Ernst Göhner Stiftung, Fondation Familie Sandoz, SIS, City of Vevey.
Supported by: the City of Vevey | the Canton of Vaud | the Loterie Romande | Sandoz – family foundation | SIS | the Ernst Göhner foundation
Diffusion : Anna Ladeira – Le Voisin
Presented at Chorégraphiques #3, Oriental Vevey, January 10-14, 2018